NETWORK
with Local Business Owners
EXPAND
Your Knowledge - FREE Business Seminars
PROMOTE
Your Business Within Our Community
Welcome to the Pocono Chamber of Commerce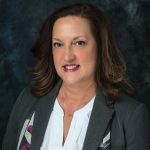 On behalf of the Pocono Chamber of Commerce, we are excited to share, inform, inspire and support the businesses and communities throughout Monroe County! It is truly our pleasure to serve and we are excited to support you every step of the way. Our volunteer leaders are amazing and we thank each and every one of you who serve on our chamber boards and committees … we appreciate your vision, leadership and support!
Please join us at an upcoming event, give us a call or connect with us via email or on social media. Again, we are here to serve!
~Marlyn Kissner, Executive Director
Business Spotlight of the Month

IT Solutions That Advance Your Business
What We Do
TeamLogic IT helps your business stay safe, productive and profitable through the smart use of technology. For more than 15 years, companies of all sizes have relied on our complete spectrum of managed IT services and solutions to address their IT challenges. Put our confidence to work on yours.
How We Do It
⦁ Strategic Guidance – Smart solutions derived from technology expertise and business acumen
⦁ Proactive Managed IT Services – 24/7 remote monitoring that detects, troubleshoots and resolves problems
⦁ Full Service Help Desk – Highly capable IT advisors available around the clock when issues arise
⦁ Expert Technicians – A national network of highly diversified and friendly technicians, at your service locally
Why We Are Different
People First. Tech Next.
Business is about people. They shape the culture, products and services of every organization, making each unique. That's why TeamLogic IT focuses on people first and technology next. We want you to soar, so we work to understand your corporate culture, challenges and budget to deliver the IT solutions that make sense for your business.
Locally Owned With A National Presence
One of 200+ locations, TeamLogic IT of NEPA is a veteran-owned local business. Mike Williams, Owner/President, has 30+ years of technology experience directing global technology visions, strategies, and operations for clients across three continents. A husband of 30 years and father of two, Mike is a USAF veteran, local high school volleyball coach, a member of the American Legion who believes strongly in family and community.
Stay, Explore & Discover the Pocono Mountains
The Pocono Mountains offers four seasons of endless outdoor adventures and excitement as well as a wide variety of historical, cultural, shopping, dining and entertainment experiences for all ages. Explore the scenic beauty of our mountains and varied landscapes. Stay at our resorts, cottages, condos and campgrounds and indulge in restful mountain relaxation. Discover everything there is to do and see in the Pocono Mountains from peaceful to exhilarating at poconomountains.com.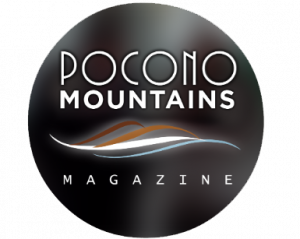 Volunteer:
Get Involved and Make a Difference
Volunteer leaders work together on various Chamber committees or in other ways to enhance our quality of life and to promote progress. As Monroe County continues to grow each year, so does the scope of the Chamber's work. Becoming a volunteer with your Chamber is an excellent way to network, get involved and make a difference in your Chamber and in your community.
For more information, visit our Committees page or contact Michael Moreno at 570.421.4433
mmoreno@poconochamber.org