NETWORK
with Local Business Owners
EXPAND
Your Knowledge - FREE Business Seminars
PROMOTE
Your Business Within Our Community
Welcome to the Pocono Chamber of Commerce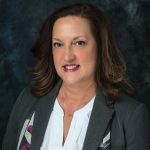 On behalf of the Pocono Chamber of Commerce, we are excited to share, inform, inspire and support the businesses and communities throughout Monroe County! It is truly our pleasure to serve and we are excited to support you every step of the way. Our volunteer leaders are amazing and we thank each and every one of you who serve on our chamber boards and committees … we appreciate your vision, leadership and support!
Please join us at an upcoming event, give us a call or connect with us via email or on social media. Again, we are here to serve!
~Marlyn Kissner, Executive Director
Business Spotlight of the Month

Due to the COVID-19 pandemic, CDE Career Institute currently offers its courses online.
CDE Career Institute was created in 1996 as a Pennsylvania Private Licensed School to accommodate the unique needs of the adult learner in our community.
CDE is accredited by the Council on Occupational Education. As a technical career training school, we offer advanced Diploma Programs in Medical Administration and Office Administration.
The current job market in our area consists of brand-new hospitals, medical facilities and businesses that require the specialized skills of Office and Medical Administrators.
We have partnered with our region's leading hospitals and medical facilities to develop our Internship program to help our students gain real world experience, develop their skills, make the connections and assess their own interest and abilities.
Recently, we have partnered with many local businesses regarding placement for our students. Our career planner will connect graduates with the appropriate job leads that are in line with their skill levels, education and professional career goals.
CDE Offers lifetime Job Placement assistant to all our graduates. All our graduates can always come back for any job placement assistance.
FINANCIAL AID AVAILABLE FOR THOSE WHO QUALIFY.
For more information on how CDE can help you, call our Admissions Representatives today at 570-629-2690 or visit our website at www.cde.edu
Stay, Explore & Discover the Pocono Mountains
The Pocono Mountains offers four seasons of endless outdoor adventures and excitement as well as a wide variety of historical, cultural, shopping, dining and entertainment experiences for all ages. Explore the scenic beauty of our mountains and varied landscapes. Stay at our resorts, cottages, condos and campgrounds and indulge in restful mountain relaxation. Discover everything there is to do and see in the Pocono Mountains from peaceful to exhilarating at poconomountains.com.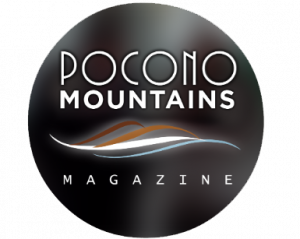 Volunteer:
Get Involved and Make a Difference
Volunteer leaders work together on various Chamber committees or in other ways to enhance our quality of life and to promote progress. As Monroe County continues to grow each year, so does the scope of the Chamber's work. Becoming a volunteer with your Chamber is an excellent way to network, get involved and make a difference in your Chamber and in your community.
For more information, visit our Committees page or contact Michael Moreno at 570.421.4433
mmoreno@poconochamber.org